Ring Size Guide (Lines & Current)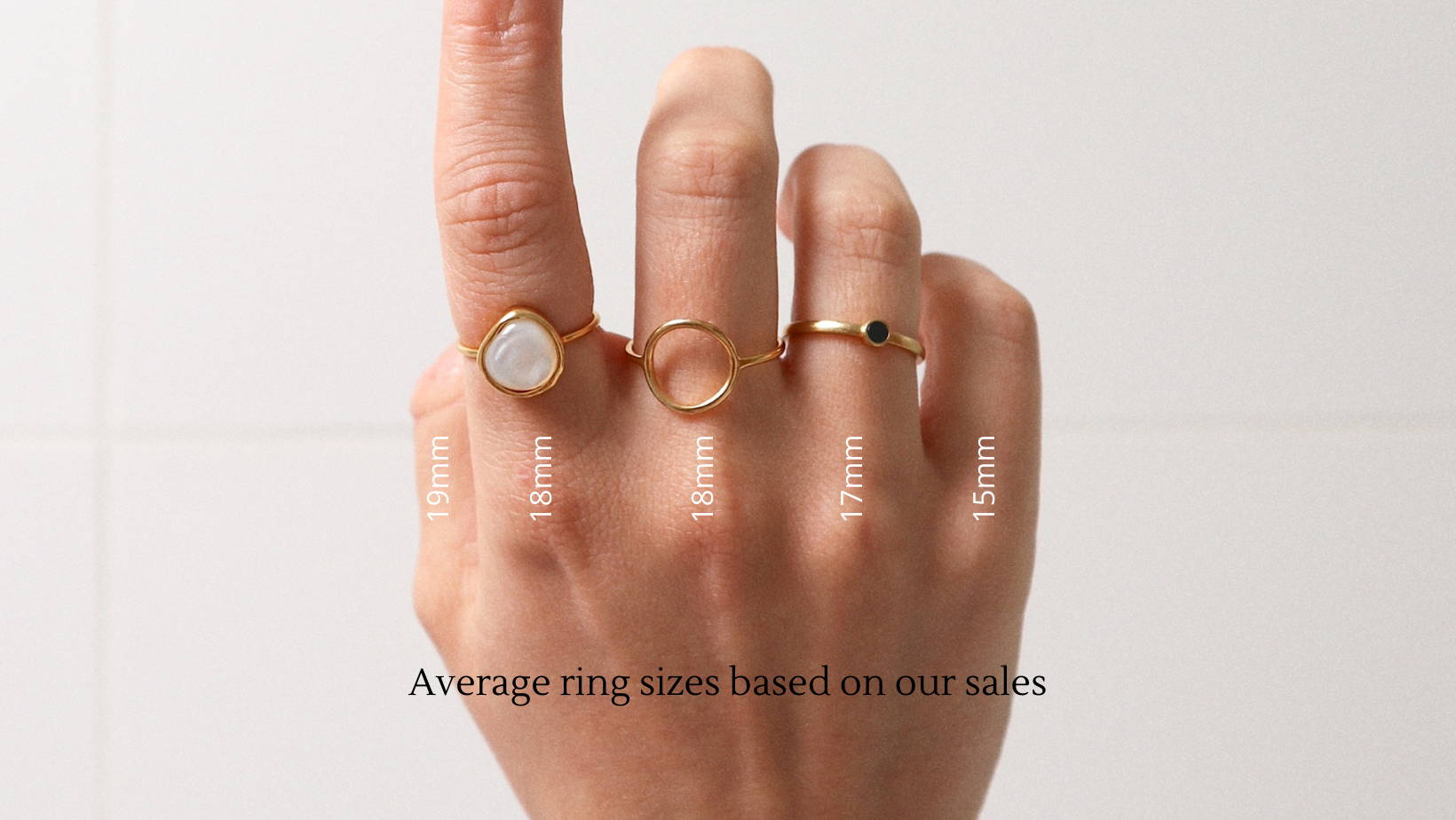 Check your own ring:
For ring sizes, we use the inside diameter of the ring. The easiest way to find the right correct size, is if you already know your UK ring size, you can use the ring sizing chart above to find the inside diameter. If you aren't sure your ring size and you have other rings around the house that fit correctly, measure the inside diameter of that ring to the closest mm and that's your size.
| | |
| --- | --- |
| INSIDE RING DIAMETER | UK RING SIZE |
| 14mm | F½ UK |
| 15mm | I UK |
| 16mm | K½ UK |
| 17mm | N UK |
| 18mm | P½ UK |
| 19mm | R½ UK |
| 20mm | U UK |
String Method:
If the above methods aren't possible, you can try measuring your finger with a piece of string. You'll need some string, scissors, a ruler, and a pen:
Wrap a piece of string around your desired finger and mark exactly where it meets. This is the circumference of your finger.
If your knuckle is bigger than your finger make sure the string can slip over it, but make sure it's tight. Consider sizing up if your knuckle is larger so that you can get your ring passed your knuckle.
Cut the string where it meets.
Measure the string with a ruler 
Use the conversion chart below to find your size.
| | |
| --- | --- |
| CIRCUMFERENCE | INSIDE DIAMETER |
| 44mm | 14mm |
| 47mm | 15mm |
| 50mm | 16mm |
| 53mm | 17mm |
| 57mm | 18mm |
| 60mm | 19mm |
| 63mm | 20mm |
Remember our ring sizes are INSIDE DIAMETER in mm
See the average rings sizes based on our sales in the photo slide on ring listing
Also note that thicker rings feel tighter (so size up if you're not totally sure) but alternatively skinny rings will feel looser.
If you're right handed you're right hand fingers will be ever so slightly larger
Measure your finger at the end of the day when it will be it's largest and try to measure your finger when you are in room temperature.